White Iron Cereal Bowls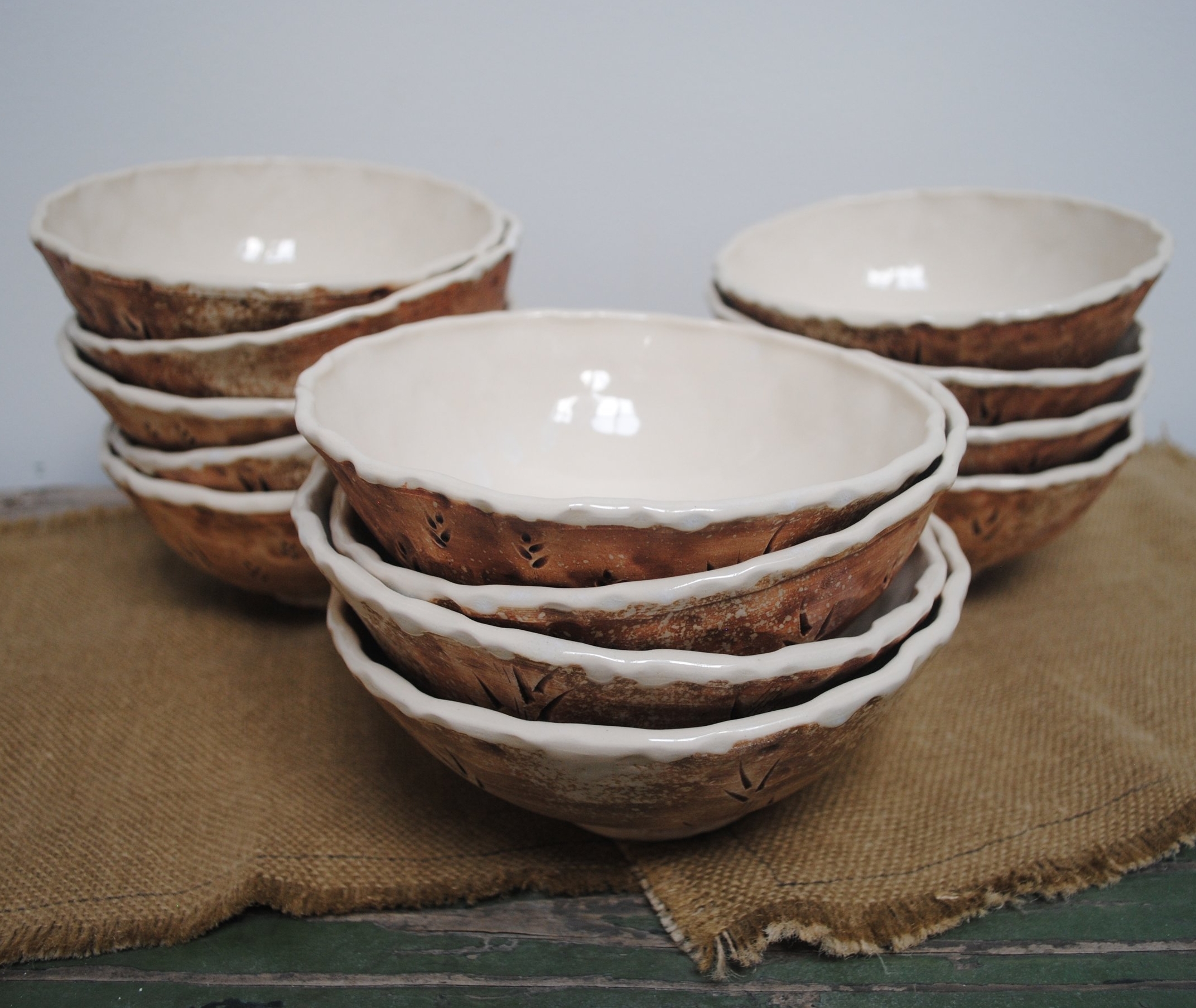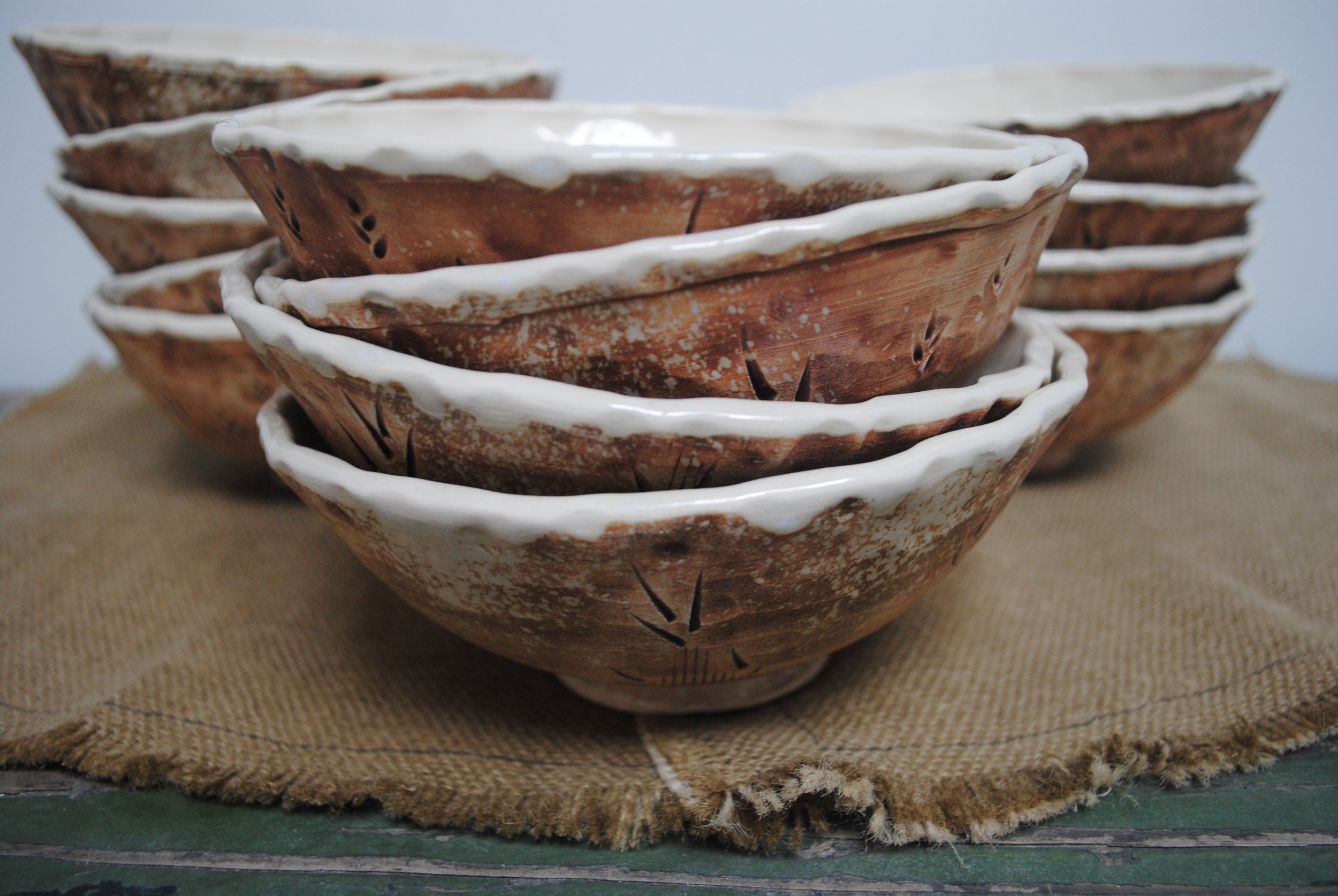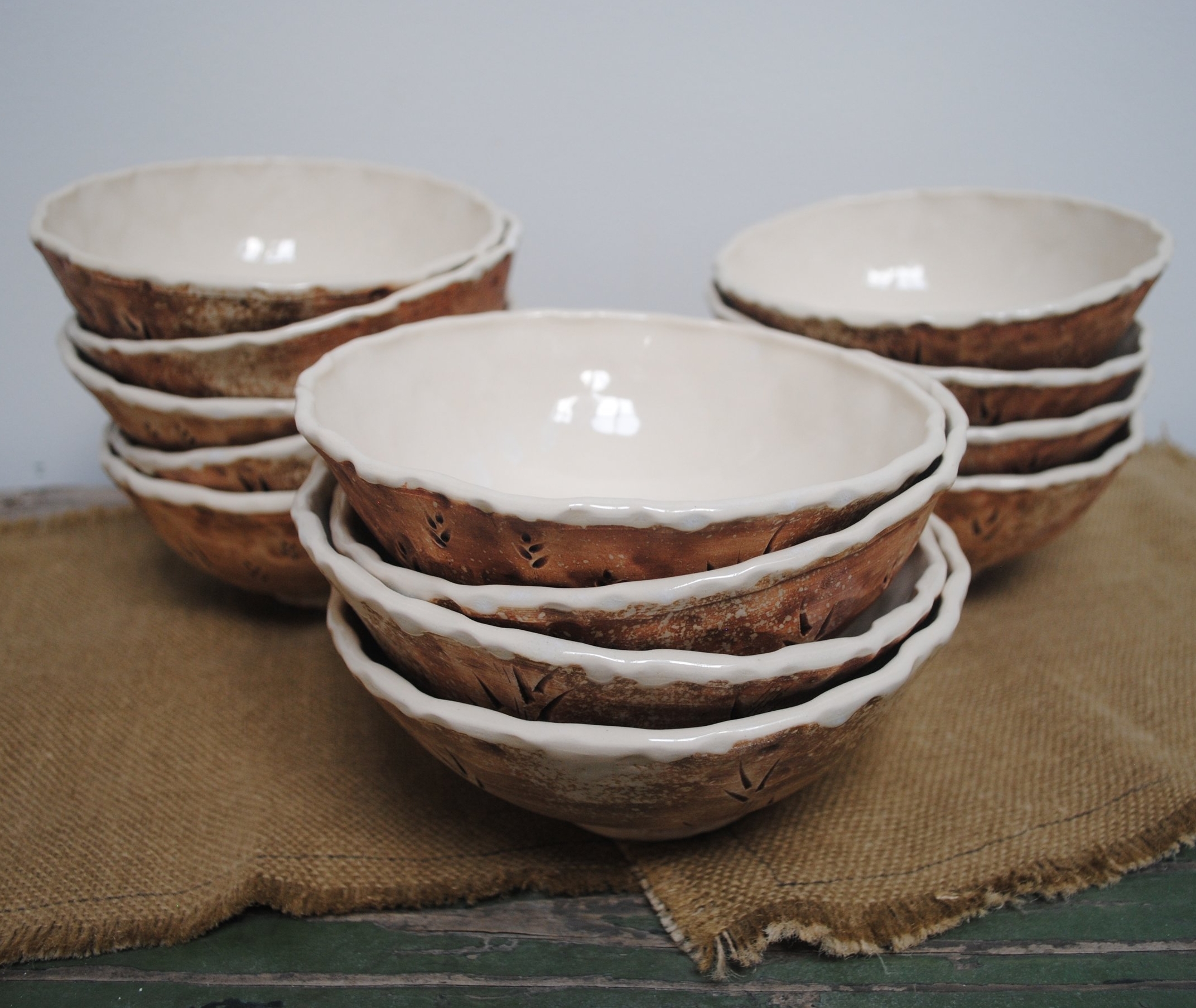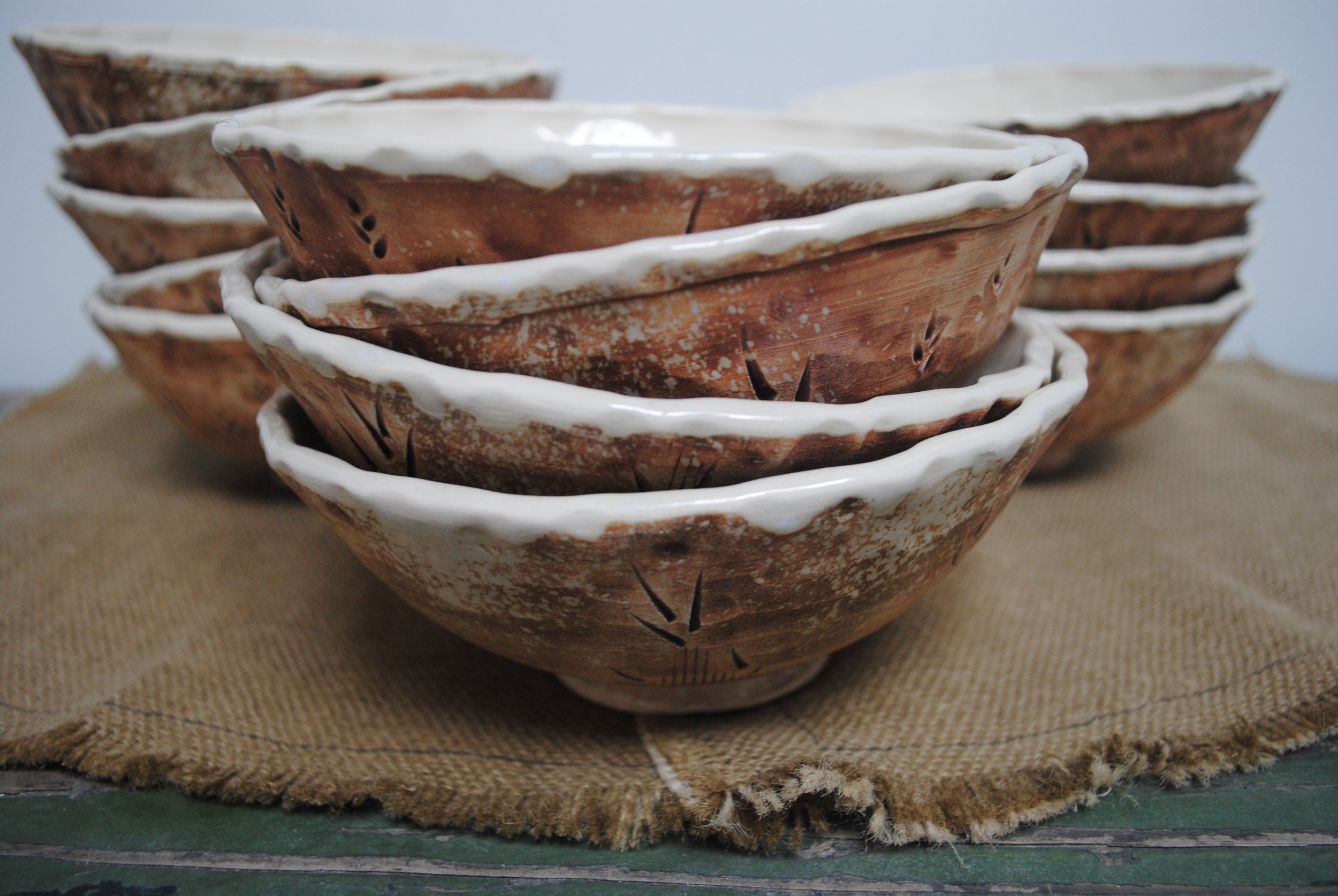 sold out
White Iron Cereal Bowls
Hand thrown with warm white porcelain, clear glaze coating the interior, red iron washed exterior over etchings + lightly sprayed with glaze. These can also be purchased along with the plates under the Full Place Setting listing.
Requested: 8 Fulfilled: 8 Remaining: 0
*Please read the Important Registry Information below prior to making your purchase! Thank you!!
2.75x6.75x6.75 porcelain, red iron oxide, glaze
*Important Information regarding your Registry Purchase:
1. All of the White Iron Cereal Bowls are currently made and ready to ship within 1-3 business days of purchase.
2. SHIPPING OPTIONS FOR THE GIFTS: You are welcome to ship the registry gift to yourself OR directly to Sarah & Cody's preferred address. **If you would like to ship it directly to their preferred address, please CONTACT ME FIRST to receive their preferred address BEFORE MAKING THE PURCHASE so that you can enter it into the request for shipping info. **This will insure that the correct shipping cost is applied.
3. Want to write a note to the Happy Couple? Please write this in the Notes Section at Checkout and I will include it with their gift and/or their CPP Gift Coming Soon Card. Thank you!
Please feel free to contact me with any questions!