Jessica Creamer & Sugar Jar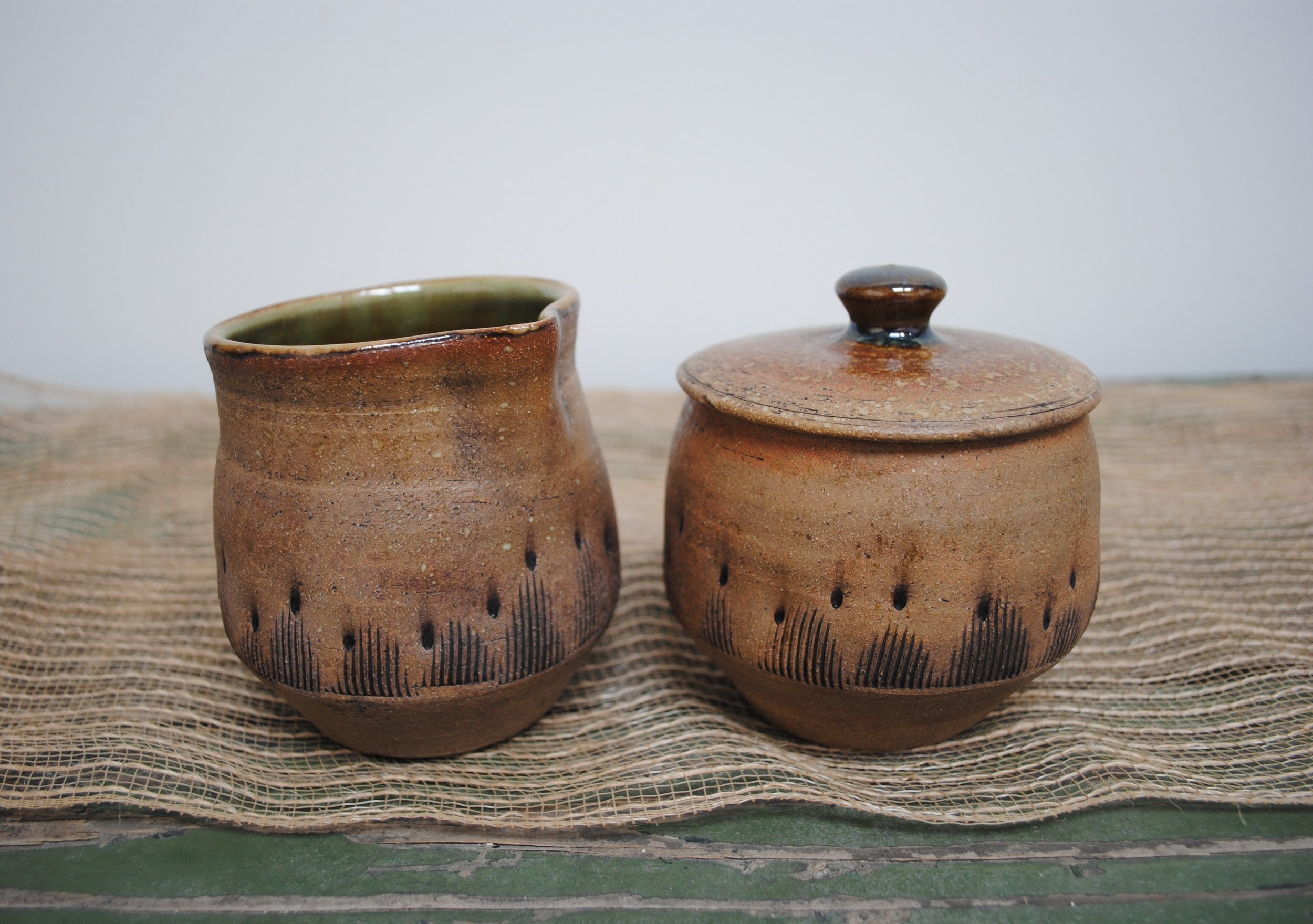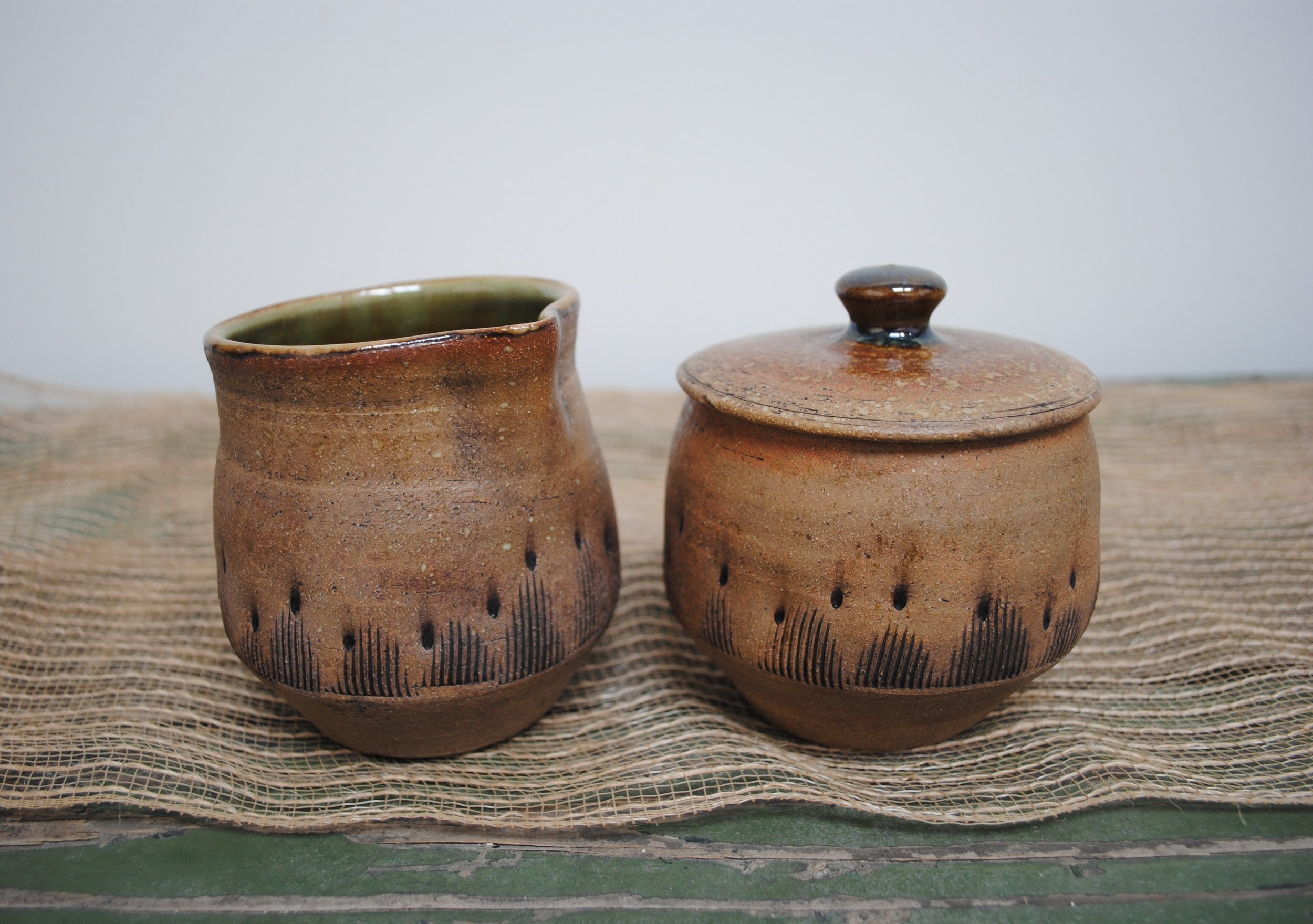 sold out
Jessica Creamer & Sugar Jar
*Available for purchase on the SERVE page.
Requested: 1 of each Purchased: both!
*Please see important information below the photographs regarding your registry purchase!*
Creamer: 3.25x3.5" Sugar Jar: 3.5x3.5"
stoneware, green glaze, & black stain
*Important Information regarding your Registry Purchase:
1. These pieces are finished and Ready to Ship! **Please see instructions below!!
2. TWO SHIPPING OPTIONS: Jessica would love to give you the option of shipping your gift to yourself OR sending it to her, in which case there is no need for shipping as we live on the same street in Richmond, VA! If you decide to send it directly to her, I will be able to deliver your gift to her at no cost. If you would like to ship the piece(s) to yourself, please fill out the necessary shipping info as requested in Checkout. If you would like me to Deliver her gift to her front door, please use this Coupon Code J&J.NOSHIP at Checkout, which will take away the shipping cost for your order. (You will still need to list a shipping address, but it is just a formality, I will know to deliver if you use the Coupon Code.
***** If you'd like me to Deliver the pieces to Jessica, please use this COUPON CODE at Checkout to take off the Shipping Cost: J&J.NOSHIP *****
3. Want to write a note to the Happy Couple? Please write this in the Notes Section at Checkout and I will include it with their gift. Thank you!