Cool White Lidded Jar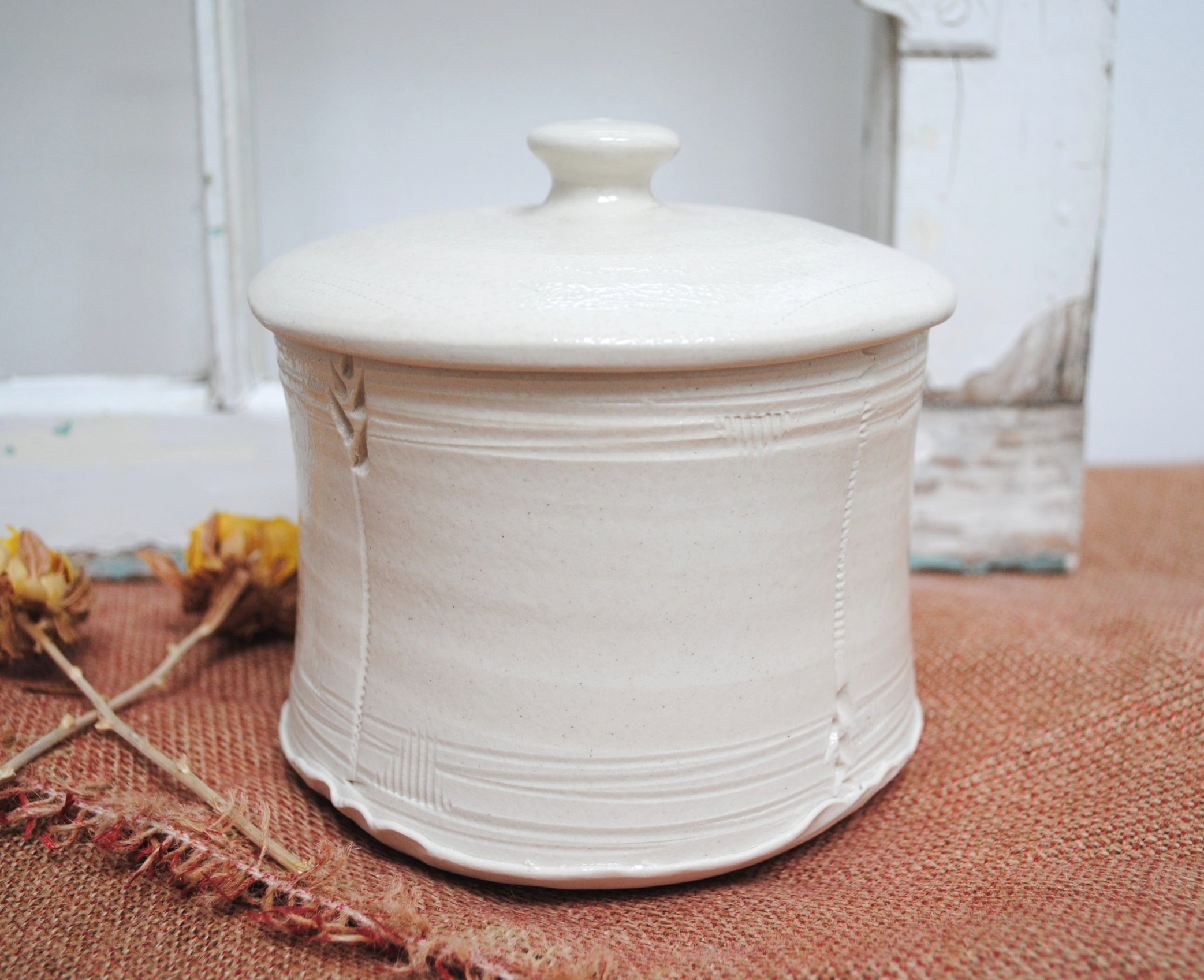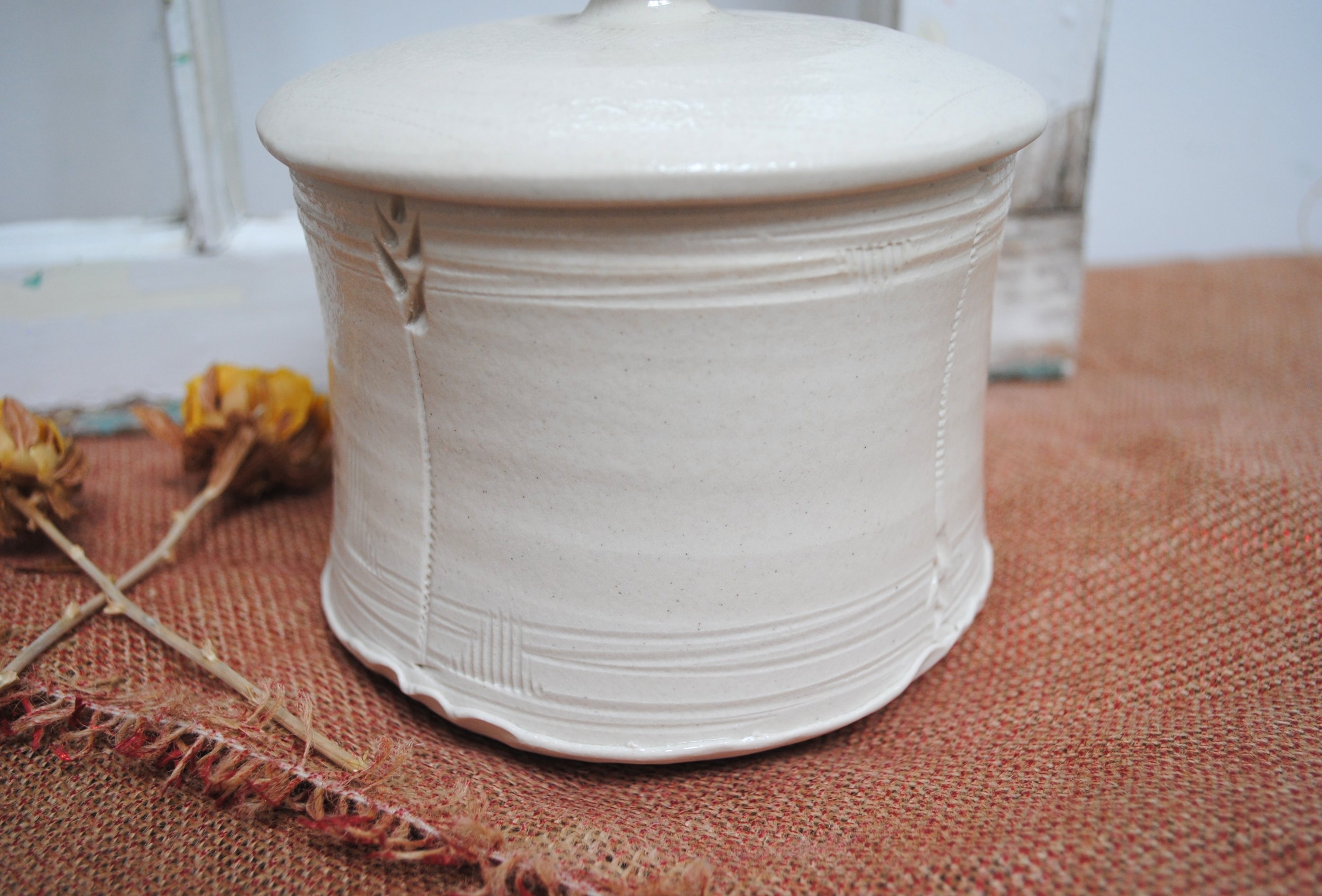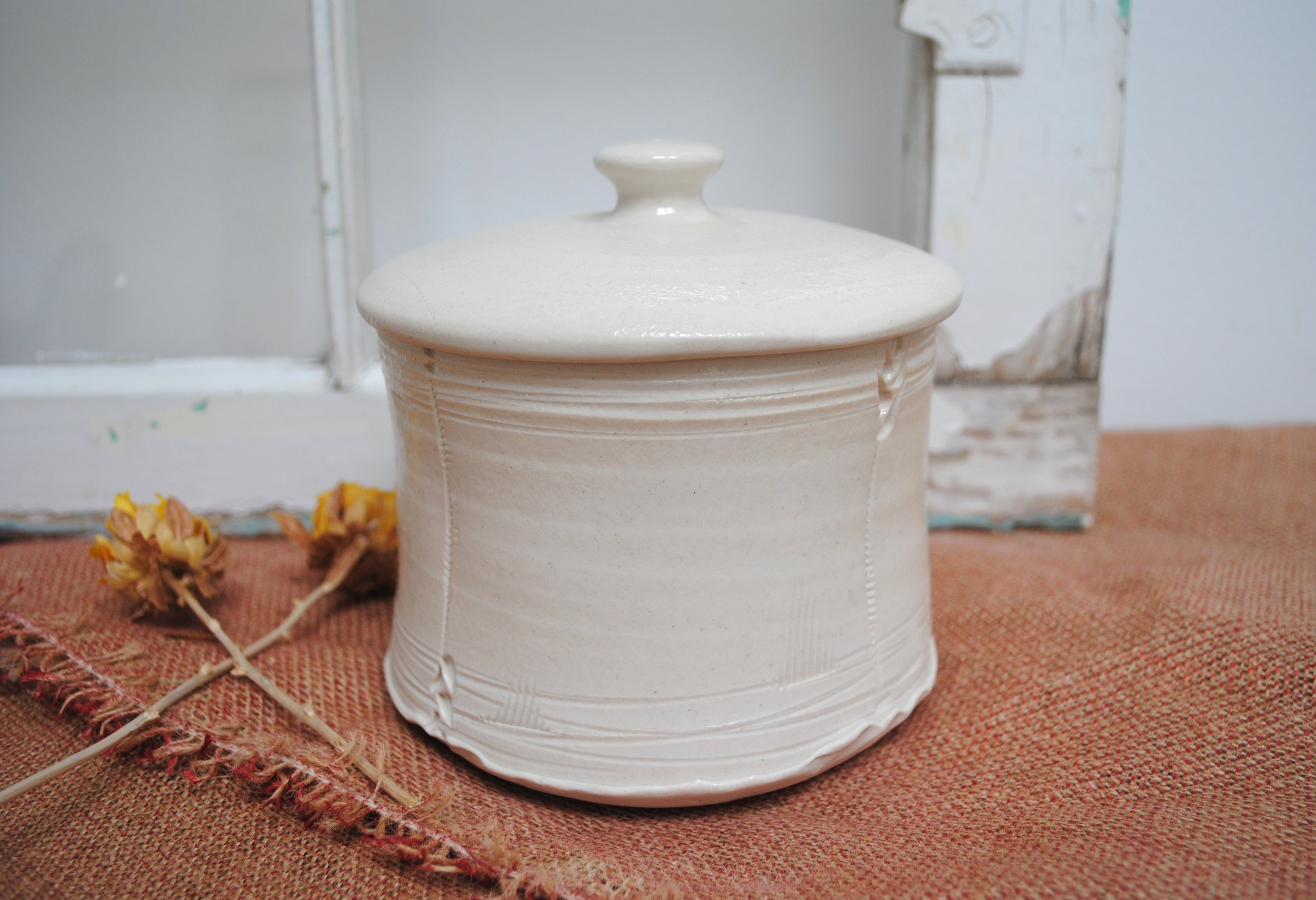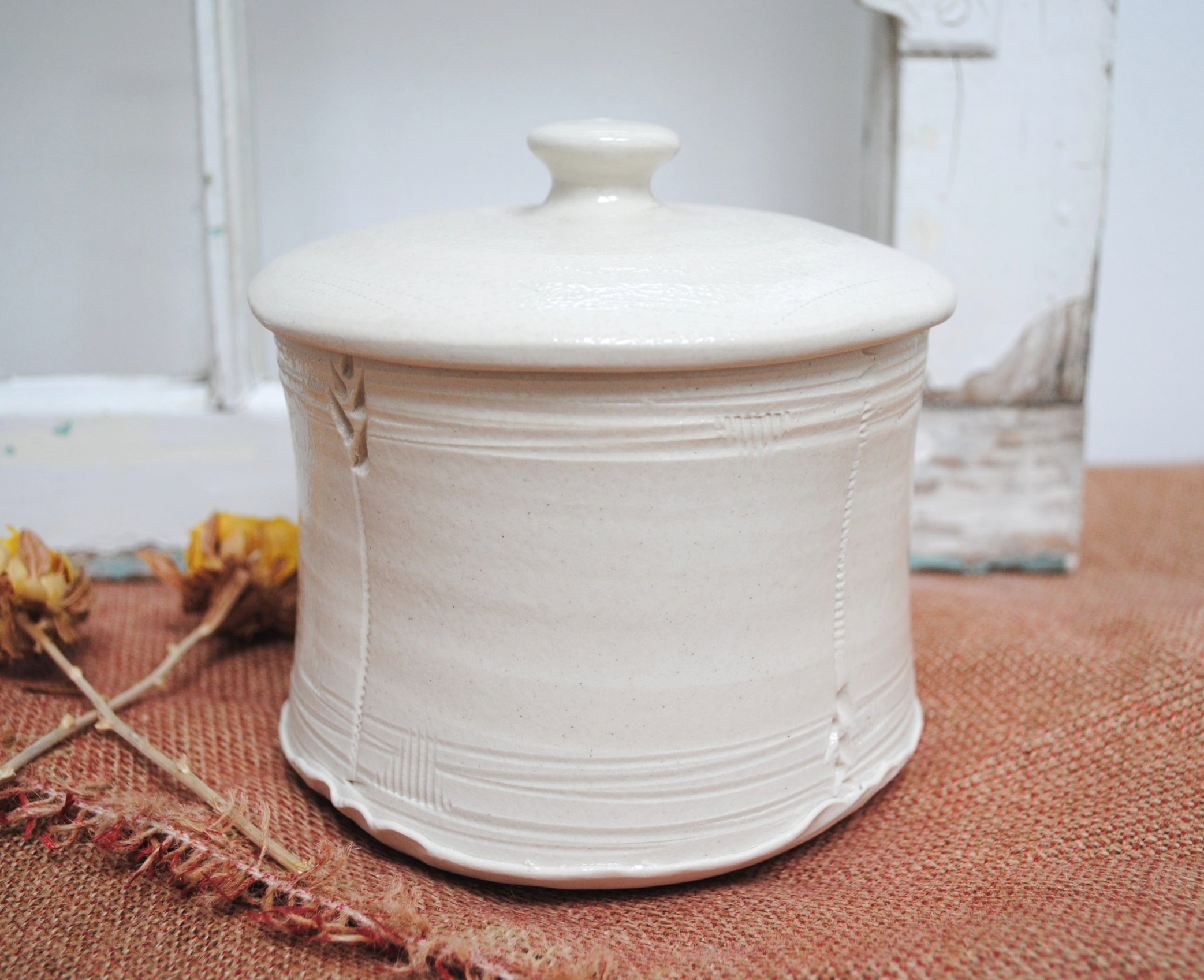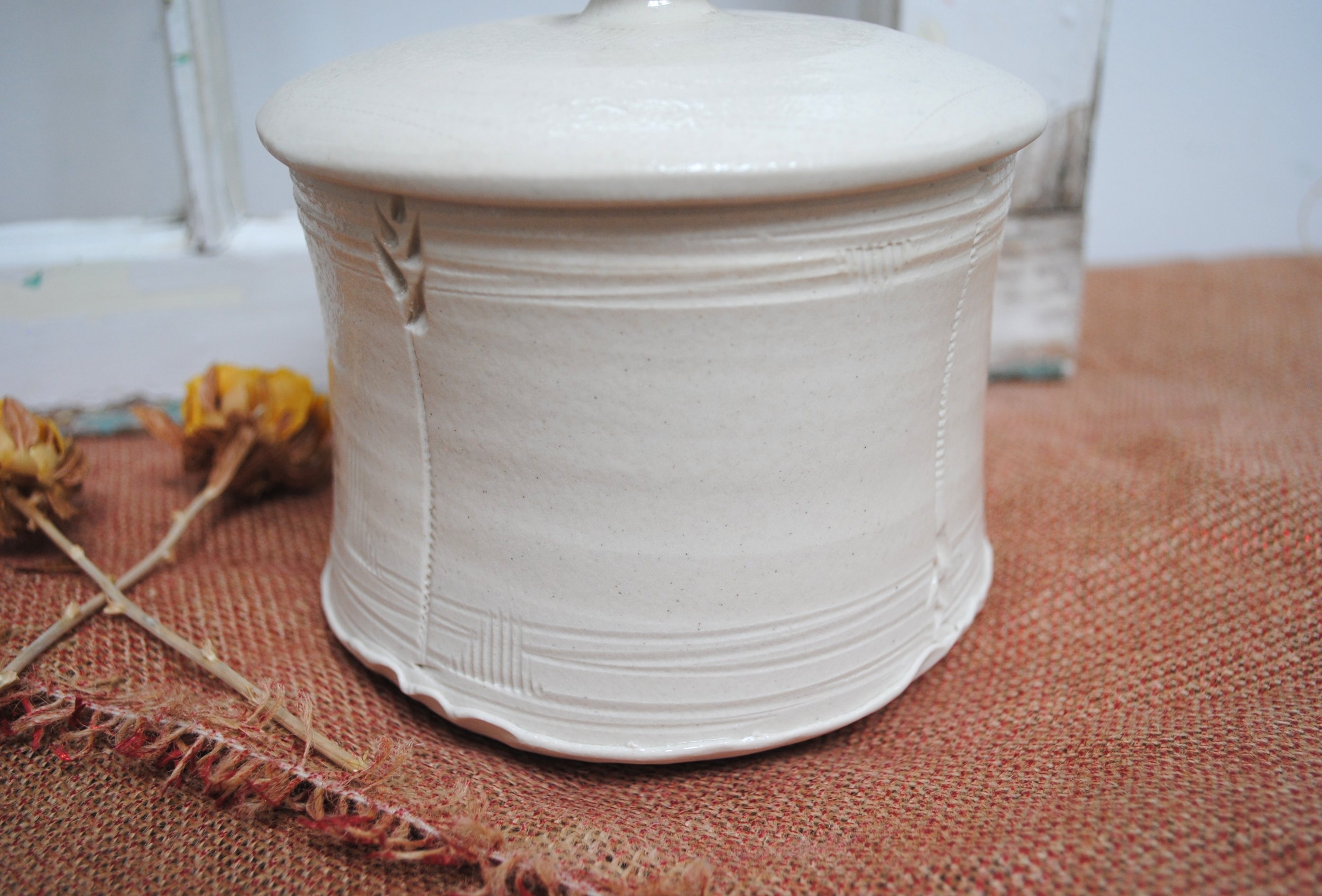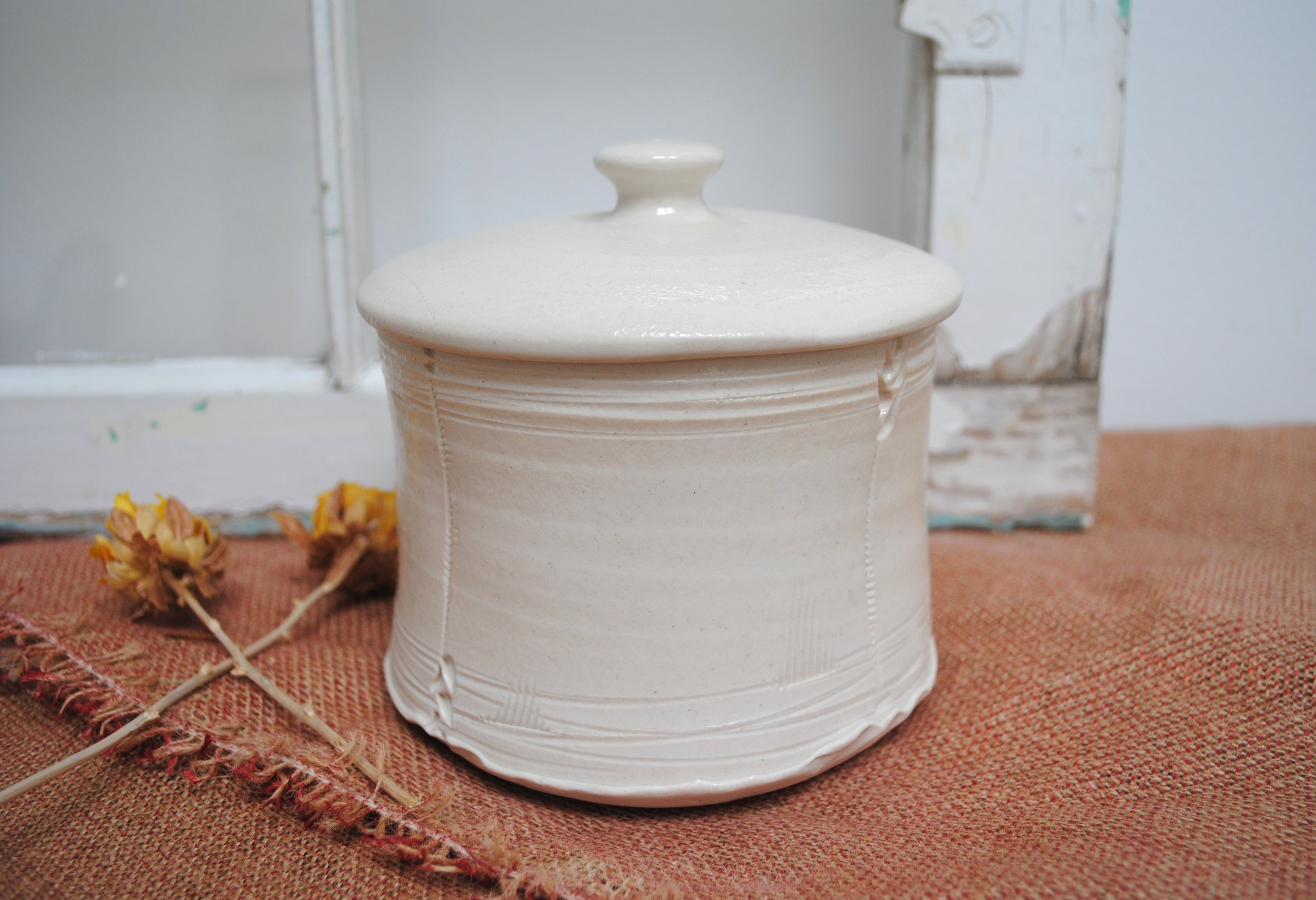 sold out
Cool White Lidded Jar
Jessica & Bryand would love a Cool White Lidded Jar. This piece will be the same shape & size as the one depicted with the same etchings, but will be made with a stoneware coated in a cool white glaze.
Requested: 1 Fulfilled: 1
Please see registry information below prior to making a purchase, thank you!
6" wide x 7" tall stoneware, glaze
Important Registry Shipping Offers:
1. All of Jessica & Bryand's pieces are currently Made to Order.
2. FREE DELIVERY to their preferred address in Savannah is available to everyone! Please use this coupon code: SAVDELIVERY
3. FREE PICKUP is also available if you want to pick up your gift from my studio in Savannah! Please use this coupon code: SAVPICKUP
Using either of the coupon codes above at checkout will remove the shipping cost. **PLEASE NOTE: You will still need to enter in a Shipping Address, however this is just a formality within my website (simply use your billing address as your "shipping address"). If the coupon code is used, your gift will NOT be shipped, and I will email you to provide the timing if the delivery or to schedule a pick up.
4. Want to write a gift message for the Happy Couple? Please write it in the Notes section at Checkout and I will include it with their gift. Thank you!
Care Instructions: Dishwasher & Microwave Safe *Feel free to contact me with any questions.